Online Hands-On Practicum (HOP) Sessions
for Internationally Trained Professionals and Skilled Workers
Starts Monday, June 14, 2021
Criteria:
Canadian Language Benchmark 6+ (preferably higher)
Be able to begin working now
Want to work in your related occupation
Be legally able to work in Canada
Six consecutive sessions (7 p.m. to 9 p.m.):
Monday, June 14 | Tuesday, June 15| Thursday, June 17
Monday, June 21 | Tuesday, June 22 | Thursday, June 24
Part of the first evening's session will be an orientation to the series' content. Our HOP sessions are courtesy of Success Skills Centre, with no charge to its immigrant clients.
---
The deadline for application is Friday, June 12.
A joining e-mail will be forwarded to applicants. The next intake will be Monday, September 1, 2021.
Please note
Success Skills Centre is a not-for-profit social enterprise. The Centre sustains itself through private contracts, consultations, courses and testing. Due to COVID-19, Success Skills Centre will not be holding any in-person sessions at our Edmonton Street office until further notice.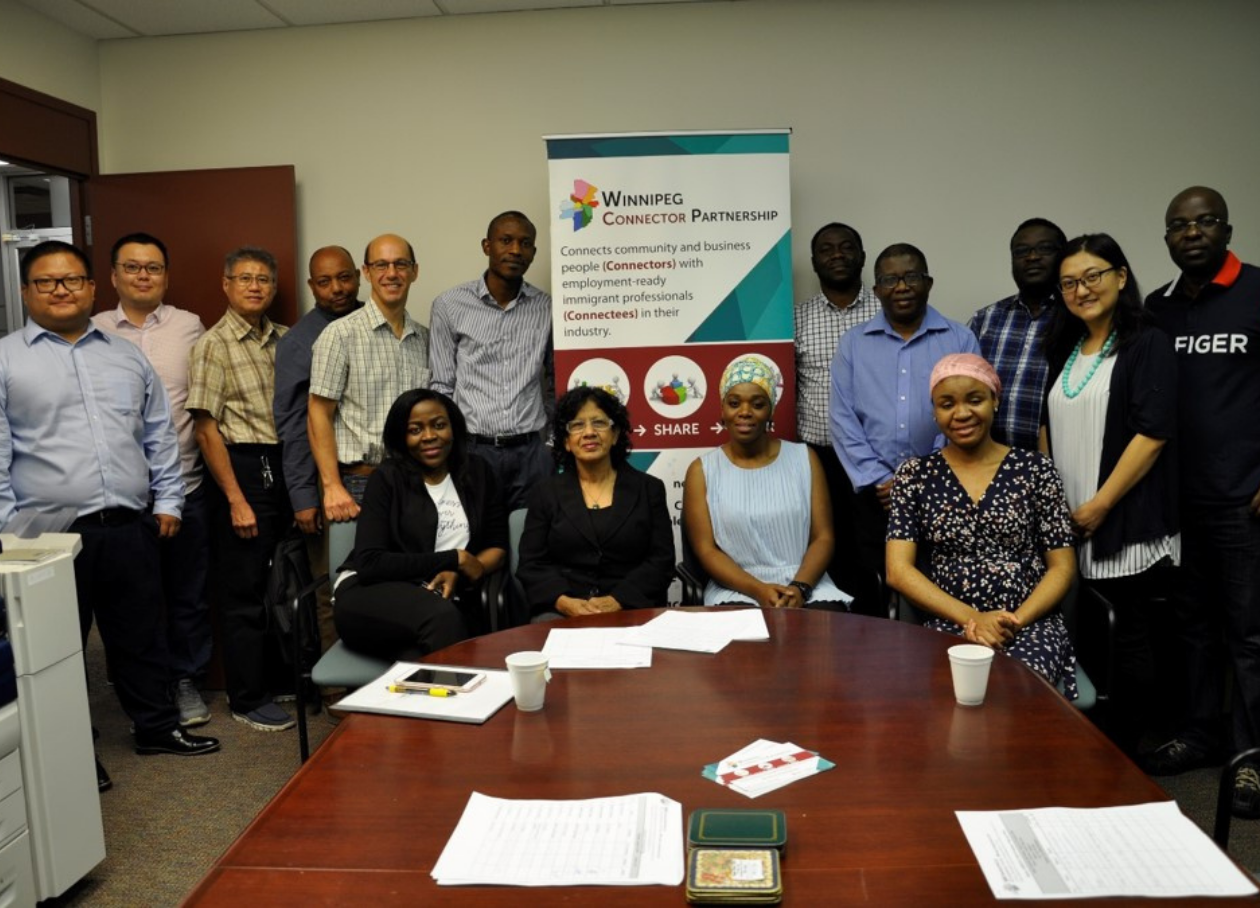 The Winnipeg Connector Partnership had its soft launch on November 22, 2017, in conjunction with Success Skills Centre's Employer Appreciation event held at the Polo Park Canad Inn, where 67 Winnipeg employers were honoured. The plan for Success Skills Centre to start a Connector Program goes back to 2014 through the Halifax Partnership. Monika G. Feist, SSC CEO and Robyn Webb, Executive Director of the National Connector Program were in communication for several years before signing an agreement in 2016; however, funding for the program was a challenge. Actual implementation of the program occurred at the end of 2017. Presently, the program receives no funding, but it is a commitment of SSC as the lead agency to fill a gap that is sorely needed by immigrants to make networking and mentoring connections in Winnipeg.